Introduction
Hoi An is well-known for its ancient values and is well-preserved with traditional vocational Villages which are very peaceful and unique. Also, this ancient town has been famous for its original gastronomy and you can experience this in any restaurant in Hoi An. Among those Tra Que Garden (Cooking Class & Restaurant) is highly recommended by TripAdvisor! Please click the icon below.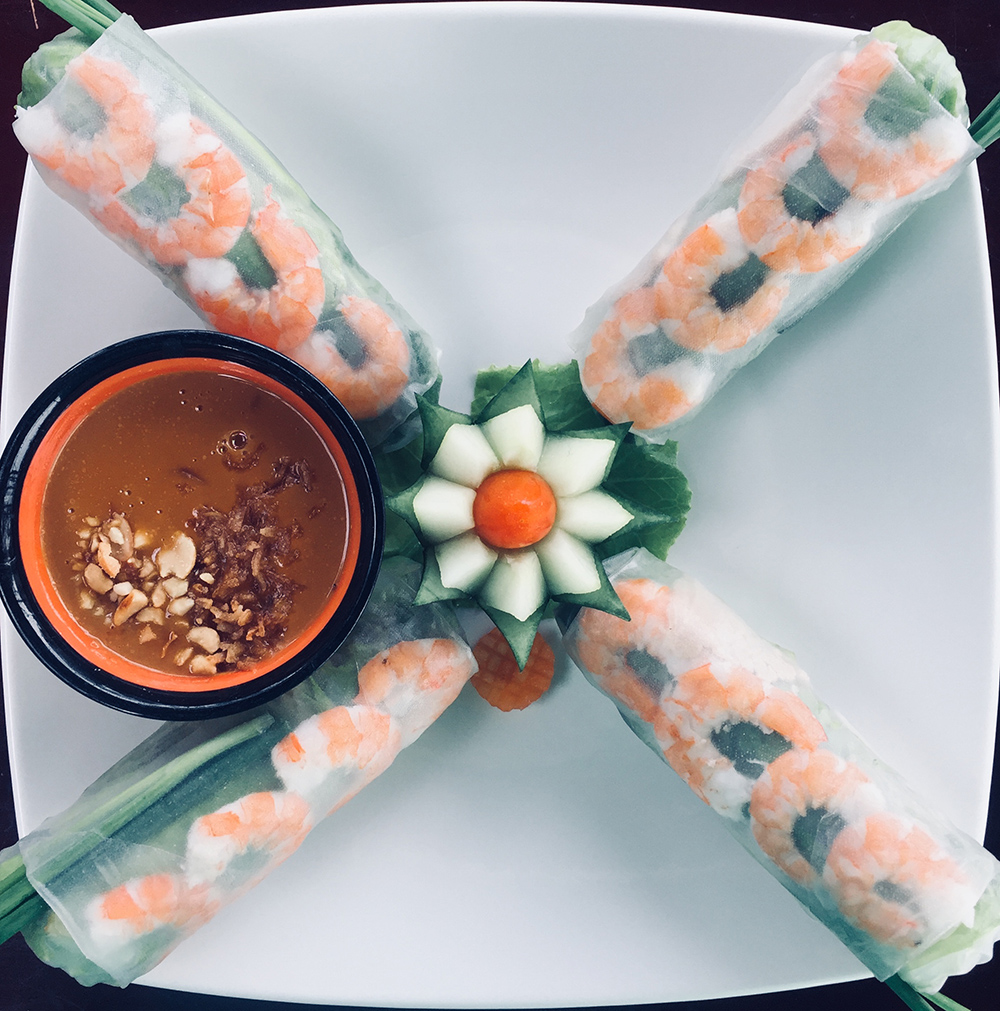 Tra Que Fresh Spring Roll (Gỏi Cuốn)
Tra Que Banana Flower Salad (Gỏi)
Tra Que Fried Spring Roll (Ram)
Tra Que Rice-Pancake (Bánh Xèo)
Morning "Street Food" Tour - "One of the Top Things to Do in Hoi An"
The founder of modern marketing Philip Kotler once said that the "kitchen of the world" could be a suitable image for Vietnam, with her bounty of good dishes.
It is a pleasure for Vietnam and her people, because Vietnamese food contains elements of the fine arts and science. Celebrity TV chef Martin Yan told the Weekly, "I love Vietnamese foods because the recipes are good for health. And in the future, I will introduce these dishes to the rest of the world".